Yesterday (March 17), Amazon announced that it would no longer be receiving shipments for non-essential products to their FBA warehouses in the US and EU. And this will not change until April 5, 2020.
This is a necessary response to the worldwide coronavirus (Covid 19) outbreak. And this will allow Amazon to focus on fulfilling essential products, such as health, safety, and household products.
This response will affect more than 50% of Amazon sellers, which could be millions of them.
And here is the notification sent by Amazon:
We are closely monitoring the developments of COVID-19 and its impact on our customers, selling partners, and employees.
We are seeing increased online shopping, and as a result, some products such as household staples and medical supplies are out of stock. With this in mind, we are temporarily prioritizing household staples, medical supplies, and other high-demand products coming into our fulfillment centers so that we can more quickly receive, restock, and deliver these products to customers.
For products other than these, we have temporarily disabled shipment creation. We are taking a similar approach with retail vendors.
This will be in effect today through April 5, 2020, and we will let you know once we resume regular operations. Shipments created before today will be received at fulfillment centers.
You can learn more about this on this Help page. Please note that Selling Partner Support does not have further guidance.
We understand this is a change to your business, and we did not take this decision lightly. We are working around the clock to increase capacity and yesterday announced that we are opening 100,000 new full- and part-time positions in our fulfillment centers across the US.
We appreciate your understanding as we prioritize the above products for our customers.
Thank you for your patience, and for participating in FBA.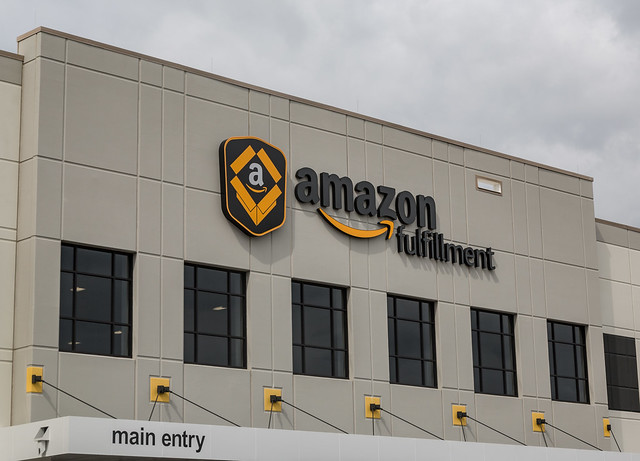 Here are some questions you might have about the notification.
1. What does this mean for Amazon FBA sellers in the US and EU?
From March 17 to April 5, Amazon FBA sellers who were not selling in categories listed below, will not be able to create shipments to Amazon fulfillment center through Seller Central.
Here are the categories that Amazon is currently accepting:


Baby


Health & Household


Beauty & Personal Care (including personal care appliances)


Grocery


Industrial & Scientific


Pet Supplies


Please Note: Not all products in these categories qualify as essential.
If FBA sellers correctly classify a product but still can't create a shipment, then there is a high possibility that Amazon does not see that product as an essential product.
2. Why Am I Still receiving and shipping "grandfathered-in" inventory as planned?
If your replenishment order was created before March 17, Amazon will still receive it. And Amazon will still pick, pack, and ship non-essential products.
But please note, non-essential product might ship much slower than before, especially when shipping carriers feel the strain of increased shipping demands during the coronavirus outbreak.
3. Is there any other shipping methods that Amazon FBA sellers can use?
Sure.
Between March 17 and April 5, Amazon recommends sellers who sell via FBA to use their own resources and carriers to ship products, and to sell via Fulfilled by Merchant (FBM).
4. Can US and EU sellers still sell non-essential products?
Yes, sellers are still allowed to sell non-essential products.
The difference is that FBA sellers can not send non-essential products to Amazon fulfillment center between March 17 and April 5.
Therefore, sellers have to find another way to get their products fulfilled. Shipping product directly from the manufacturer to the buyer, or use a third-party fulfillment service could be handy at this moment.
And do not forget to contact us here, if you need third party fulfillment service or shipping service.
5. Can sellers still sell essential products?
Yes. You can still sell essential products as long as you are able to create listings for it. But, you might need Amazon's approval before doing so.
But you need to know that Amazon had started monitoring the price of essential products, and they had taken down tones of products with high prices during the coronavirus.
Think twice before you step in.
6. What can sellers do about it?
Amazon temporarily stopped receiving the non-essential shipment to its fulfillment center, this is going to hurt many people's businesses.
But it is not the end of the world.
As we mentioned earlier in this article, sellers can still sell non-essential products by using FBM (fulfillment by merchant) or third-party fulfillment service.
And for the sellers who embrace the FBM or third party fulfillment service, it would also be a great opportunity for them to step out of the line.
Now, it is time to learn how FBM and 3rd party fulfillment service can actually help you.
Click Here.