The Amazon warehouse addresses below are Fulfillment Center locations in the United Kingdom, we will update the list on a regular basis as we learn about new Amazon FBA addresses.
Please check the validity before you send products to the fulfillment center, and feel free to contact us if you need freight forwarding service to Amazon Fulfillment Center in the United Kingdom, you can contact us via email: support@forestshipping.com, you can also request a free quote here.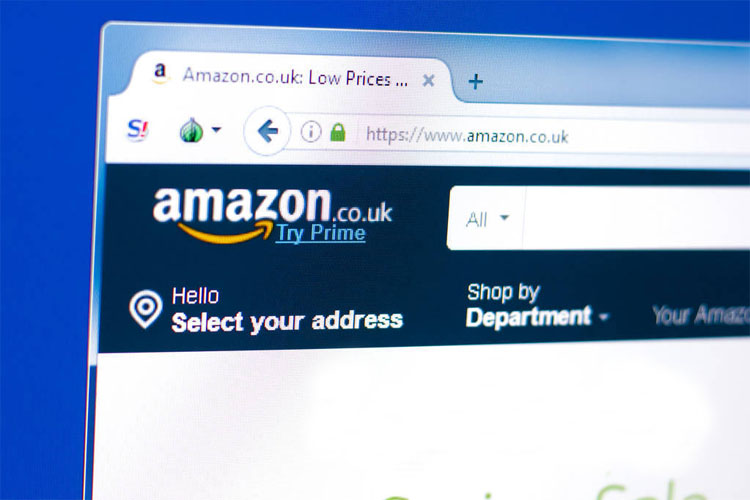 1.
Code: BHX1 Location Name: Amazon Rugeley
Address: Amazon Rugeley - Goods in, Towers Business Park, Power Station Road, WS15 1NZ Rugeley, Staffordshire, United Kingdom
2.
Code: BHX2 Location Name: Amazon Coalville
Address: Amazon Coalville, Robson Way, LE67 1GQ Ellistown, Coalville, United Kingdom
3.
Code: BHX3 Location Location Name: Amazon Daventry
Address: Amazon UK Services Ltd, Royal Oak Way North, NN118QL Daventry, Northamptonshire, United Kingdom
4.
Code: BHX4 Location Name: Amazon Coventry
Address: Amazon Fulfillment Centre, Plot 1, Lyons Park, Coundon Wedge Drive, CV5 9FA Coventry, West Midlands, United Kingdom
5.
Code: CWL1 Location Name: Amazon Swansea
Address: Amazon Swansea - Goods In, Ford Amazon, SA1 8QX Crymlyn Burrows, Swansea, United Kingdom
6.
Code: EDI4 Location Name: Amazon Dunfermline
Address: Amazon Dunfermline - Goods In, Amazon Way, KY11 8XT Dunfermline, United Kingdom
7.
Code: EUK5 Location Name: Amazon Peterborough
Address: Amazon Peterborough - Goods In, Phase Two, Kingston Park, Flaxley Road, PE2 9EN Peterborough, United Kingdom
8.
Code: GLA1 Location Name: Amazon Gourock
Address: Amazon Gourock - Goods In, 2 Cloch Road, Faulds Park, PA19 1BQ Gourock, Inverclyde, United Kingdom
9.
Code: LBA1 Location Name: Amazon Doncaster
Address: Amazon Doncaster - Goods In, Unit 1, Balby Carr Bank, DN4 5JS Balby, Doncaster, United Kingdom
10.
Code: LBA2 Location Name: Amazon Doncaster
Address: Amazon, Unit 1, Iport Avenue, DN11 0BG New Rossington, Doncaster, United Kingdom
11.
Code: LBA3 Location Name: Amazon Doncaster
Address: Amazon Doncaster - Goods In, Unit 3, Water Vole Way, DN4 5JP Balby, Doncaster, United Kingdom
12.
Code: LCY1 Location Name: Amazon London
Address: Amazon London - Goods In, Unit B - Prologis Park, Twelvetrees Crescent, E3 3JG London, United Kingdom
13.
Code: LCY2 Location Name: Amazon Tilbury
Address: Amazon Distribution Depot, Unit 2, London Distribution Park, Windrush Road, RM18 7AN Tilbury, United Kingdom
14.
Code: LTN1 Location Name: Amazon Milton Keynes
Address: Amazon Milton Keynes - Goods In, Marston Gate Fulfulfilment Centre, MK43 0ZA Ridgmont, Bedfordshire, United Kingdom
15.
Code: LTN2 Location Name: Amazon Hemel Hempstead
Address: Amazon Hemel Hempstead - Goods In, Boundary Way, HP2 7LF Hemel Hempstead, Hertfordshire, United Kingdom
16.
Code: LTN4 Location Name: Amazon Dunstable
Address: Amazon Dunstable - Goods In, Unit DC1 (Prologis) Boscombe Road, LU5 4FE Dunstable, United Kingdom
17.
Code: MAN1 Location Name: Amazon Manchester
Address: Amazon Manchester, 6 Sunbank Lane, Airport City, M90 5AA Altrincham, Manchester, United Kingdom
18.
Code: MAN2 Location Name: Amazon Warrington
Address: Amazon UK Services Ltd., Omega Plot 7c, Orion Boulevard, WA5 3XA Great Sankey, Warrington, United Kingdom