What is CIP Incoterm?
The CIP Incoterm or "Carriage and Insurance Paid to" states that the seller is responsible for bringing the goods to the destination and the payment of the cost of international freight as well as insurance costs. Unlike other Incoterms, the transfer of risk is made when the goods have been loaded on board the means of transport.
The CIP Incoterm is versatile as it can be used irrespective of the mode of transport.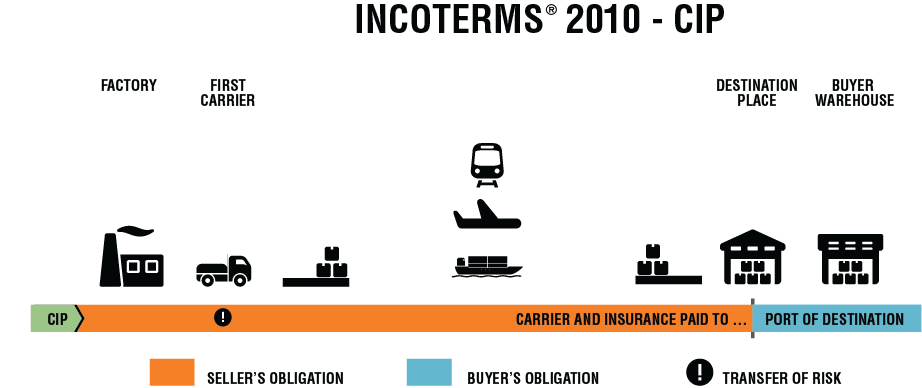 Seller's obligations under the CIP Incoterm





Delivery of goods and documents required








Packaging and wrapping








Inland transport in the country of origin








Customs at origin








Exit charge








International freight








Insurance





Buyer's obligations under the CIP Incoterm