Selling on Amazon with fulfillment by Amazon is easy and convenient. It only takes you a few clicks to get on board, and then you can leave fulfillment, customer service and other hard work to Amazon, so you can focus on expanding your business.
It is no doubt that you can benefit from FBA, but you might also find out that you are still competing with tens or even hundreds of other sellers on the same product such as this one shown below. It is lucky for you to come to this article, and this issue ends today, I will teach you how to be the only seller of a particular product by creating your own private label products.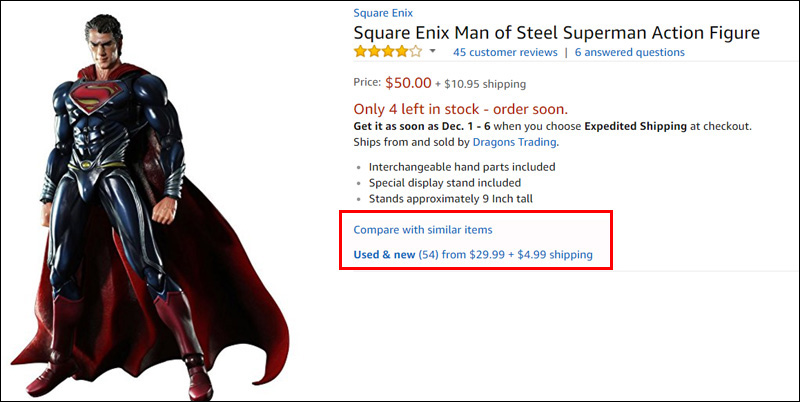 Before we start the tutorial guide to Amazon FBA Private Label Business , I want to make sure everyone of you knows what is FBA Private Label :
A FBA private label product is a product which is manufactured by a third-party manufacturer and sold under a brand name and fulfilled by Amazon. As the brand owner, you specify everything about the product to make your product unique.
Since the products are already produced by the manufacturer, you do not need to worry about product design and invention, just pay someone to make a logo and label for you, then you are ready to go.
It is not difficult for most of the people to start a FBA private label business, but there is still something you need to learn about shipping your products from manufacturer to Amazon ' s fulfillment centers and selling it well. And that is something that we will take about in another article.
Now, it is time to guide you through starting an Amazon FBA private label business. Follow the steps below, and I hope this article will help you build your own private label business.
The Ultimate Amazon FBA Private Label Business- Step-by-Step Guide


Setup Amazon account


Find a niche for FBA


Product research


Source the product


Create your logo


Order Samples


Order Minimum Quantity


Create listing


HOW TO FIND A N AMAZON FBA NICHE
Choose ONE category that you are interested or already started a business in, and then choose an area of products that you do not need a name brand to sell.
You might be wondering why not select more than one category. If you choose more than one categories on your application, your application will end us in limbo, then you need to fix it by canceling the application and reapply.
Here is a quote from Amazon's explanation:
"Please note that we no longer approve applications with multiple key attributes as we have found that this results in listing errors. Therefore, I request you to please write back to us with a single key attribute that you would like to use."
Choosing one category doesn't mean that you can not expand your products to niche related products. When you are building your own brand, soon or later, you will think about spreading into related products. Because a variety of products can bring you more customers and give you more orders.
You can find a FBA niche manually, or pay for the niche research services. If you value time more than anything else, the paid services will be the best option for you.
HOW TO FIND THE RIGHT PRODUCT FOR PRIVATE LABEL BUSINESS
Finding the right product is one of the most important steps before you start the business. Without a good product, you could possibly fail to attract customers or even lose your investment. That is why a thorough product research is important.
Some new Amazon sellers usually get stuck when they come to product research. Because they are following advice on looking for PERFECT PRODUCTS that have X sales, less than X sellers, less than X reviews.
I will not say that it is not possible to find a perfect product, but it is very hard to find one. There are thousands of sellers just like you looking for perfect products, and those products are already flooded with sellers. So do not spend all of your time searching for those products, just find some good products and private labeling them.
Most of the products can sell well on Amazon, because Amazon has the biggest customer base in the world. But there is an issue, is your product competitive or not? That is something you should be looking at instead of whether the product is selling well.
Find a good product to private label is hard, but if you know where to look at, you can have a product that brings you steady incomes. And here are some tips you should check on:


l Product Has Good Return on investment (ROI)


ROI is the first and most important factor that you should consider. A common mistake that sellers make is that they only calculate the profit margin but not the ROI.
Let's see why we call it as a mistake. If you are choosing product between a pen and a ruler. The pen has a profit margin of 30%, and the ruler has a profit margin of 20%. But when it comes to ROI, the ROI for pens is 46% and for rulers is 80%.
You would have made a mistake if you choose pens by just looking at the profit margin, with the help of ROI calculation, you will know how much better for you to put your money on rulers.
Let ' s use a s ample calculation to help you understand:
Let's say you have $1,000 to invest and have to choose between pen and ruler .


Ruler retail price: $15


Sourcing, shipping, sent into Amazon costs: $5


You can buy 200 units


Amazon Fees: $5


Total cost/unit: $10


Profit margin: 33% ($15-$10)/$15100


ROI ($5/$5): 100% (profit margin/cost of goods) (your return is $1000 at the end)


Now let's go for the pen .


Pen retail price: $15


Sourcing, shipping, sent into Amazon costs: $7


You can buy 143 units


Amazon Fees: $3


Total cost/unit: $10


Profit margin: 33% ($15-$10)/$15100


ROI ($5/$7): 71,5% (your return is $715 at the end)


With the same amount of money invested, you earn $285 more from rulers than from pens. With a higher ROI, you will be able to reinvest sooner and have inventory earlier, and you earn more money in a given period of time.


Sourcing your p roduct for less than $ 9.99 from your supplier or Alibaba


Can I choose products over $20? Absolutely yes, you can choose a product over $20 or even $100. But I would not recommend you to sell high priced products at the beginning of your business, even if you have enough money to do that.
Why did I say "less than $9.99"? Actually, I meant low price. Start selling with low priced and high-demand products to get familiar with your FBA private label business. I said that because you can hardly tell the difference in quality between high priced products and low priced products, when you are shopping online.
It is also hard to convince your customers that your high priced products are better than the low priced ones, unless you can show your customers a noticeably higher quality than your competitor's, you are not able to sell it at a higher price. And the truth is that the high-end products are really difficult to sell.
Last, but not least, you are running a private label business, if people are searching for high end or high priced products, they would buy from a well-known and established brand.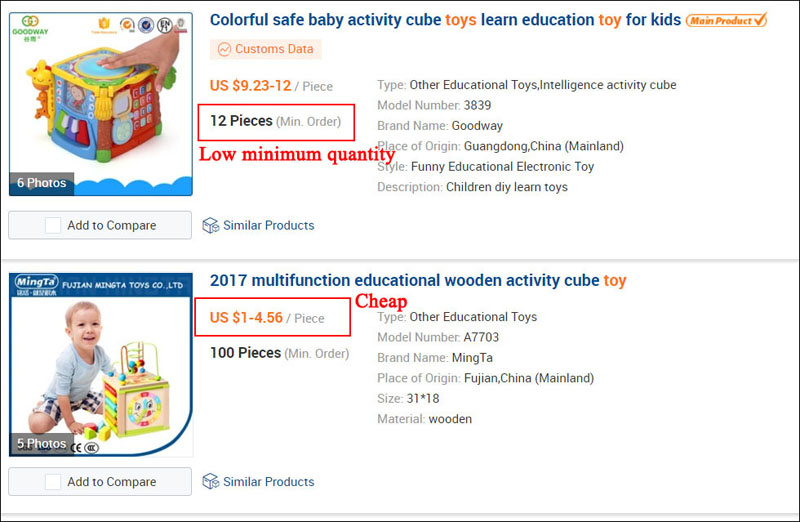 Product should NOT be too big or too heavy


When you are selling on Amazon FBA, you need to pay for the transport costs from your supplier to Amazon warehouses and Amazon FBA fees . Those costs are calculated based on the wight and the size of your products. That is why you need to choose product which is light and small, or the costs will eat all your profit.
You can use Amazon's free FBA revenue calculator to estimate your FBA fees and use our free quote service to estimate your transport costs.


Best seller rank of similar products


Best seller rank shows how well a product sells in its category. It helps you understand if there is demand for a product in the market.
A product in best seller rank range from 1,000 to 5,000 would be good enough to go after.


No STRONG brands i n the market


One of the reasons that you build a private label business is that you want to be more competitive than your competitor. So you do not want to compete with well-known brands, as they have build trust and authority to draw most of the customers to their stores.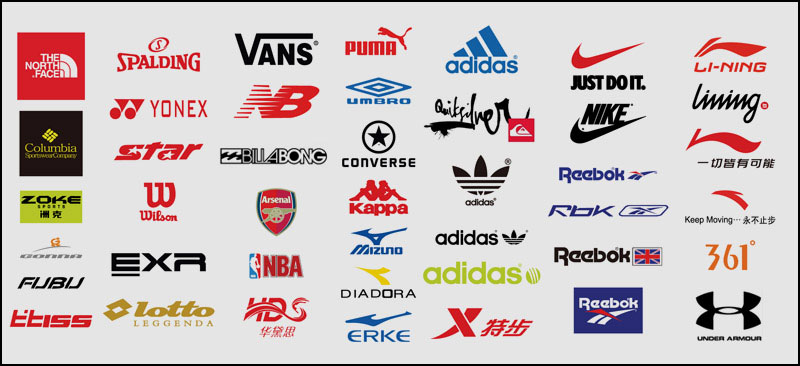 A Few Products with Less Than 100 Reviews on First Page


Reviews are KING, more reviews mean much higher ranking on Amazon, so a few products with less than 100 reviews on the first page will be a great start.


Product that sells all year long


Seasonal products are risky for beginner to invest. You just do not have enough knowledge to buy and manage your seasonal inventory.
If you fail to manage your inventory and sell all of your seasonal products, you can not afford a year-long wait to sell again.

FIND ALIBABA SUPPLIER and N EGOTIATE
Why is supplier important? Because a huge part of your margin comes from buying low from the supplier but not from selling high. The selling price is determined by the market and competition, most of the times, you just can do nothing about it.
And remember to negotiate with the suppliers on Alibaba, it does not hurt even if you fail to cut the price.
Get products from Alibaba


Search for your products In Alibaba.com


Contact suppliers with short and easy to understand questions until you find the right one.


Order a sample


E mail template
Hi,
My name is XXX
I am interested in your product and I have a few questions for you.


Do you offer DDP or DDU parity / Can you help me with transportation to my warehouse?


Minimum order quantity?


Can you brand your products with my logo ?


How long does it take to complete my order ?


Sincerely ,
XXX
Create Your Brand Logo
This is quite an easy job, you can hire a freelancer on Fiverr or other freelancer online marketplace, or just use the manufacturer's designer (only when you want to make a very simple logo).
After you have the logo created, send it to your manufacturer to let them know what to print on your products.
Place Your Order On Alibaba
Go for the minimum order quantity at the beginning, and if you have money left, I would suggest you expand your product line. It's better to have several different products than a lot of inventory of one product. More products mean more chances to succeed.
For a small quantity shipment, Air shipping would be the best option for you to get products to Amazon fulfillment centers. Let your supplier take care of it or find an international freight forwarder to do the hard work for you (freight forwarder always offers discounted prices which could be much cheaper than shipping companies).
Create Listing and Open For Business
Now you have your own private label products ready, it is time to create listing and make your store open for business.
Start FBA private label business isn't difficult comparing to the marketing and freight forwarding from supplier to Amazon warehouses.
We will be writing another guide on Amazon marketing in the near future, and if you need help with your FBA transportation, please feel free to contact us at support@forestshipping.com.
At last, here is an infographic from Jungle Scout will give you clear ideas about how to sell on Amazon.