Introduction to Amazon Fulfillment Center SMF3
Amazon has a wide network of fulfillment centers globally, and one of the pivotal centers in this network is SMF3. Strategically located to cater to a significant portion of customers, the Amazon fulfillment center SMF3 is a state-of-the-art facility that ensures swift processing and delivery.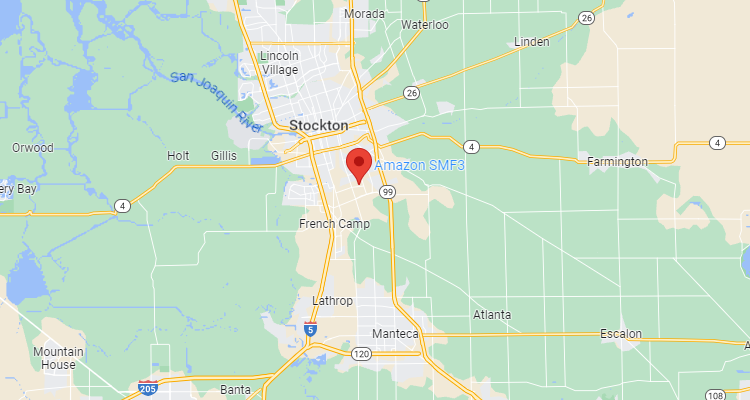 The Process: Shipping from China to Amazon Fulfillment Center SMF3
Initial Preparations:
Choose a reliable supplier who understands Amazon's requirements.
Clearly communicate product details, ensuring they adhere to Amazon's standards.
Agree upon packaging and labeling standards.

Selecting the Right Shipping Method:
Air Freight: Fastest, suitable for lighter products or high-demand items.
Sea Freight: Cost-effective for bulk shipments, but takes longer.
Express Shipping: Ideal for smaller shipments, faster than sea but might be costlier than air freight for bulkier items.
Rail Freight: Emerging as an eco-friendly alternative, can be a middle-ground between air and sea in terms of cost and speed.
Preparing Goods and Documentation:
Ensure goods are properly packaged to prevent damage.
Complete the necessary customs paperwork:
Commercial Invoice
Packing List
Bill of Lading or Airway Bill
FBA (Fulfillment By Amazon) Shipment Labels
Booking Delivery Slot:
Schedule a delivery appointment with Amazon through the Amazon Seller Central platform.
Tracking and Monitoring:
Use the Bill of Lading or Airway Bill number to monitor the shipment's progress.
Stay updated on the shipment status through the chosen freight forwarder's platform or system.
Practical Tips and Considerations
Avoiding Additional Costs:
Consider all-inclusive service options from your freight forwarder.
Keep an eye on storage fees; ensure goods move swiftly out of warehouses.
Handling Customs:
Work with a customs broker or a freight forwarder who offers customs clearance services.
Make sure your products adhere to both Chinese export regulations and the import regulations of the destination country.
Dealing with Returns and Refunds:
Clearly state your return and refund policy on your Amazon Seller profile.
Work closely with Amazon's FBA service to understand how returns are processed and how refunds are handled.
FAQ Section
Q: What if my shipment is subject to a customs inspection?
A: Always be prepared for random customs inspections. They can lead to delays, but if your documentation is correct and your goods are compliant, it's a procedural check.
Q: How can I avoid unnecessary storage fees at the SMF3 fulfillment center?
A: Ensure that your goods are correctly labeled and palletized, as this speeds up processing at the center. Moreover, accurately forecasting your inventory needs can help reduce overstock and related storage fees.
Q: How do I handle damaged goods or discrepancies in inventory once they reach SMF3?
A: Always communicate swiftly with Amazon's Seller Support to resolve any issues. It's also advisable to insure your shipments to protect against losses.
In conclusion, while shipping to Amazon fulfillment center SMF3 from China can seem daunting, with the right preparation and understanding of the process, it can be streamlined effectively. Always stay updated on regulations and continuously strive to optimize your logistics chain for efficiency and cost-effectiveness.